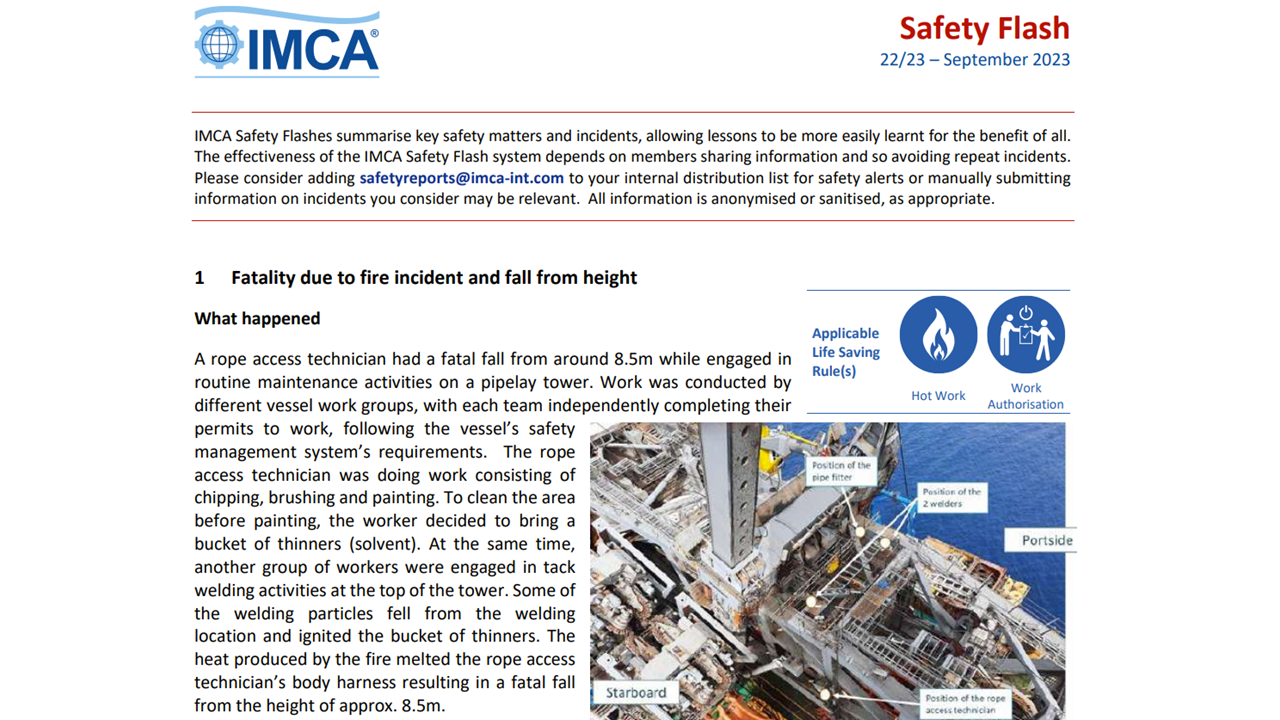 Description of Incident
A rope access technician had a fatal fall from around 8.5m while engaged inroutine maintenance activities on a pipelay tower. Work was conducted by different vessel work groups, with each team independently completing their permits to work, following the vessel's safety management system's requirements.
The rope access technician was doing work consisting of chipping, brushing and painting. To clean the areabefore painting, the worker decided to bring abucket of thinners (solvent). At the same time, another group of workers were engaged in tack welding activities at the top of the tower.
Some of the welding particles fell from the welding location and ignited the bucket of thinners. The heat produced by the fire melted the rope access technician's body harness resulting in a fatal fall from the height of approx. 8.5m.
The potential conflict between the two activities was not properly evaluated;
Sparks were coming down from the welding location above because of incomplete protection of the area with fire blankets;
Thinners (solvent) were taken from the paint store without authorization and its use was not foreseen for the specific activity;
To view this IMCA safety alert in full, click the 'Download Alert' button above and refer to section 1 of the document.
Rate this alert
Average Rating
Latest Alerts & Moments
Our searchable catalogue of hundreds of Safety Alerts and Safety Moments are all designed as learning resources that can help improve workplace safety.