Feature by Carolyn Smith, Health and Safety Programme Delivery Manager, Step Change in Safety
Managers/OIMS
Coronavirus has plunged us all into uncertainty with daily news updates about its spread and the precautions that we need to take. Our best laid schemes are having to evolve, often hourly to adapt to new information.As a leader, managing such a dynamic situation has it's challenges. Not just as a professional, but as an individual too. It is key to recognise that everyone is different and their needs will differ. Connection and communication with our colleagues, especially in times of stress and anxiety is extremely important. By providing the support in subtle ways leaders can help their work teams cope with the current situation, reduce anxiety and stress, and keep them focused on their work.
Your soft skills are going to have to be practiced now more than ever. Be aware of individuals behaviours. If your work team members start acting differently, it can be a sign they are stressed. As managers you should look out for signs of stress in teams and employees, and think about whether the stress could be linked to work pressure or perhaps more importantly how the pressure may effect their decision making and safety.
Communication will be integral too, acting early can reduce the impact of pressure on team members and make it easier to reduce or remove the causes. If you are worried that an employee is showing some of these signs of stress, you should encourage them to seek professional medical support. When teams may be reduced or changing their composition due to illness/isolation, the earlier you can act as a leader, the less impact there will be.
ESRs
Communication, communication, communication. Coronavirus has plunged us all into uncertainty with daily news updates about its spread and the precautions that we need to take, but being left in the dark without proper communication can increase stress and anxiety. While we may not be able to be in control of the situation, we can control our actions.
There appears to have been a range of feedback on current communications with some employees being kept well informed and others feeling adrift as they are down-manned with no explanation from their employing companies as to the exact reason or future work prospects.
As an elected safety rep you are the voice of your constituents and am sure find yourselves in the difficult position of wanting to reassure individuals but perhaps not getting the timely answers that you require. Communicate the best you can, don't falsely reassure them, there may need to be some tough conversations. Try to use only reliable sources of information and verify them before disseminating them further.
Keep in touch with work team members if you can, including those back at home, and ensure regular contact to make sure they are healthy and safe. If contact is poor, workers may feel disconnected, isolated or abandoned which in turn can affect stress levels and mental health. Raise their concerns with management and use your voice while maintaining your diplomacy.
As being away from the workplace can make it difficult to get proper support, it is important to put systems in place so you can keep in direct contact with your constituents so you can understand their concerns – a WhatsApp group is simple to create and a good way to stay in touch.
It is important to recognise that everyone is different and that some workers are happy to disengage after leaving the work site while others will feel isolated. Be there for the guys where you can, but know when to give them space too.
Finally, remember your health and safety is just as important, you can't support your constituents if you are struggling yourself – as they say on planes put your own oxygen mask on before helping others – now breath….
Individuals
Coronavirus has plunged us all into uncertainty with daily news updates about its spread and the precautions that we need to take. This constant inundation of information can take its toll on our mental health, particularly those already living with conditions like anxiety. Being concerned about the news is understandable, but for many people it can make existing mental health problems worse. Those of us who can, are now working from home, and although this may be a physically safer environment, there are hidden risks that need to be considered.
Anxiety can be routed in the unknown and the loss of control, consequently when the World Health Organization recently released advice on protecting your mental health during the coronavirus outbreak it was welcomed with open arms. So, what can we do to help ourselves and each other?
Limit the news and stick to trusted sources of information such as government and NHS websites
Try to remain positive
Have breaks from social media and mute things which are triggering
get some exercise
Take regular short breaks
Be aware of how you are feeling
Maintain a routine
Take a holistic approach to selfcare
Stay connected to people
An occasional day working from home can be great for an individual's wellbeing; reducing commuting cost, and increasing productivity, but when the weeks start adding up things begin to change. Our everyday interactions with colleagues and management of staff becomes more virtual, making it more important to spot the signs of poor mental health.
Coping:
Support:
HSE – https://www.hse.gov.uk/
HPS - https://www.hps.scot.nhs.uk/
Employee assistance phonelines (EAP),
Mates in Mind - https://www.matesinmind.org/
Samaritans - https://www.samaritans.org/
MIND - https://www.mind.org.uk/
Latest News
Read all of the latest news from Step Change in Safety in our newsroom.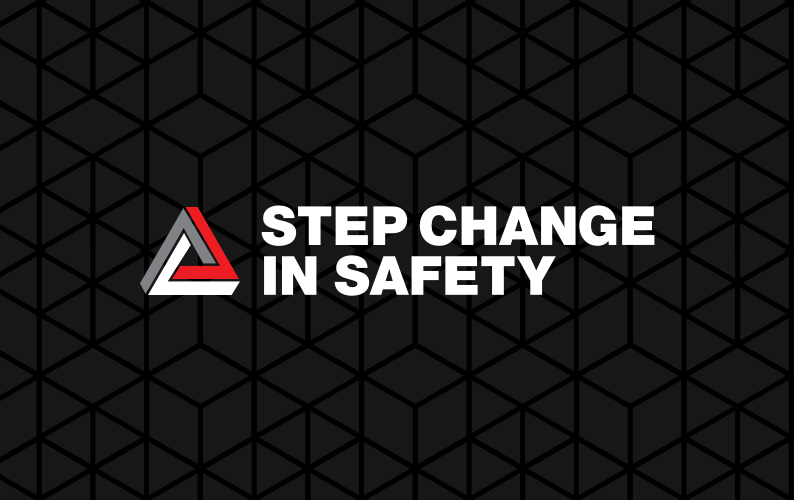 Step Change in Safety remembers those who lost their lives in the 2009 Super Puma helicopter incident
Step Change in Safety has launched five new mental health awareness films as part of a new resource pack for the energy industry.