Competence is fundamental to the protection of people, assets and the environment and should be given the same recognition as safety. Training alone does not equal competence: it forms an important part of it.
The Step Change in Safety Competence workgroup comprises a core group responsible for strategy development and identification of relevant work-streams, and a development group whose role is to deliver products on behalf of the industry. The workgroup has representation from Step Change in Safety member companies and external bodies such as ECITB and OPITO.
The most recent success was the revision of the Competence Management Framework Guidance document and its associated appendices. The guidance document is a fantastic baseline for any organisation to utilise when creating their own Competency Framework for their organisation, or to ensure their existing framework covers the steps within the guidance document.
The guidance was produced after a full review of what was present within the energy sector and a look at external competence frameworks, with the HSE, OPITO and IADC guidance used as reference to ensure the framework related to the audience it was created for.
The workgroup also runs a series of Competence Forums throughout the year. These forums are an opportunity for Step Change in Safety member companies to come together to share experience and good practices on all aspects of competency management. Attendees are typically a mix of people from management disciplines, competence system providers and health and safety professionals.
Learning from other industry sectors is also important. The forums often have guest speakers from external organisations out-with the energy sector, for example, the NHS, Armed Forces and Health and Safety Executive. The forums also provide Step Change in Safety member companies with an opportunity to influence the direction of the workgroup through engagement sessions.
The workgroup has committed to setting up a subgroup for the new generation of young people working in our industry. This will ensure that we capture the thoughts and views of those who are the future of our industry and also to get them involved in delivering solutions.
Digital Solutions for Competence Management
To learn more about digital competence management solutions click here
Our Next-Gen Competence Sub-Group
To learn more about our Next Generation of competence sub-group members click here
What is competence?
Competence
Consistent demonstration and application of current knowledge, skills and behaviour against a defined performance standard over a period of time.
Knowledge
The awareness and understanding gained through training or study. This may be measured and recorded through evaluation of demonstrable education and training, i.e. training records, qualifications, CPD, NVQ and time served.
Skills
A developed ability coming from the practical application of knowledge and consolidation of training. This is measured and recorded against demonstrable experience (the minimum level of relevant experience is defined by the organisation) relative to the role gained over time and the currency of experience.
Behaviour
The way a person acts and conducts themselves in any situation. It is measured against the alignment of organisational values and behaviours as per critical behavioural standards, such as organisational values and related behaviours.
Training
The formal or informal instruction required to carry out a work activity or to increase knowledge. This involves conveying the knowledge and understanding to undertake defined tasks in either a classroom or on the job.
Workscope
The Competence workgroup has two main objectives. The first is to develop, implement and encourage the adoption of industry-wide training and competence standards, frameworks and guidelines for safety critical roles. Secondly, improve the industry's safety training so that it achieves the right safety outcomes in a cost-effective manner.
Competence Management Framework Guidance
The Competence Management Framework offers some guiding principles and standard definitions to establish and continually improve a competence management system. It outlines the competence assurance process, lists the five key components of an effective competence management system and details guidance on identifying safety critical tasks and aggregation of these into positions and jobs
Competence management systems should be an integral part of any business management system and align organisational needs with the development needs of individuals within the organisation. They should link closely to audit and assurance, HSE, business performance, human resources and daily operations, and the framework document illustrates this.
As outlined in the framework, competence is something that should be continually assessed to account for changes in personnel, training, equipment and practices.
Quarterly Competence Forum
Each year, the Competence Forum meets on a quarterly basis to discuss good practice, share experiences, identify current and future problem areas and hear from those in the industry on the importance of competency. The sessions also explore how competence is assessed and maintained. These forums are ideal events for attendees to gain valuable insight and knowledge.
Visit our events page for a list of dates for future Competence Forums.
WORKGROUP LEADERSHIP
Mike Meen

Consultant

Mike is a skilled and knowledgeable professional with a proven track record of establishing the root causes of an organisations issues and delivering solutions. He has implemented value adding programmes across cultures and in a variety of different industries on behalf of his customers.

Over the past 10years:

• co-Chair of the competence workgroup Step Change for Safety delivering industry wide guidance on competence management systems

• Mentoring and Support for MBA, MSc and DBA postgraduates at Robert Gordon University.

• Creation of Operational Assurance Capability in a Tier 1 contractor. Delivering innovative risk based solutions, benchmarking and creating improvement opportunities.

• Designed and delivered an integration and start-up capability to improve delivery performance. (2015 CMI Business Excellence award)

• Delivered client facing learning content for a global mid-level management blended learning curriculum supporting a drive for operational excellence (Shell Learning)

• Delivered customer programme management capability in Inspection, Maintenance and Repair. Driving improvements in asset availability (Shell Upstream International Total Reliability, >100 asset portfolio)

• Delivered a global Inspection Management Solution - Ivara CIMS. To optimise cross asset data utilisation.

• Authored a customer Late Life and Decommissioning strategy. Facilitated Delivery of a multifunctional plan to reduce life of field expenditure.

• Developed and delivered a company Competence Assurance Standard, improving safety and reducing costs. (2017 ECITB collaboration award)

Allan Errington

HSEQ Manager

Allan is a dedicated HSEQ professional for the last 8 years, with a further 18 years of experience in various global operational roles and a total of 32 years of experience in the offshore catering and facilities sector; a committed manager, with a successful background in the management of applied Health& Safety, developing and training effective teams, with a keen focus on developing and maintaining a strong safety culture.:

Over the last 10 years:

Co-Chair of the competence workgroup Step Change for Safety delivering industry wide guidance on competence management systems
Successfully transitioned our ESS Management System to ISO 9001: 2015, ISO 14001: 2015 and ISO 45001: 2018
Graduate Member of IOSH
Step Change in Safety Focal Point, incorporating the Human Factors Online Toolkit and Safe Working Essentials into our management system
Developed Mental Health and Mindfullness programmes for our offshore employees.
Became a Mental Health First Aider
Worked for an extended time in Brazil, as International Key Account Operations Manager, mentoring and developing the local team, improving compliance to international standards, both in terms of operations and applied Health and Safety.
FEATURES, ARTICLES & BLOGS
The annual OPITO CMS Forum will take place virtually on Thursday, December 16th, 2021, from 9.30am (GMT) until 12.30pm (GMT).
The 2021 forum, 'Competence in Transition', will look at how competence assessment is changing, and how energy companies can assure competence of their personnel as the industry continues to navigate through the transition to net zero. Our Step Change in Safety Competence Workgroup Co-chair, Mike Meen, will be presenting at this Forum.
You can register your place online.
Developing new safety initiatives for the industry: Exclusive insights from Mike Meen, co-Chair of the Competence Workgroup. April 2021.
READ HERE: Mike Meen blog, April 2021
Latest Alerts & Moments
Our searchable catalogue of hundreds of Safety Alerts and Safety Moments are all designed as learning resources that can help improve workplace safety.
Upcoming Events
Events, forums and webinars focused on improving workforce safety. View our upcoming events below.
Latest News
Read all of the latest news from Step Change in Safety in our newsroom.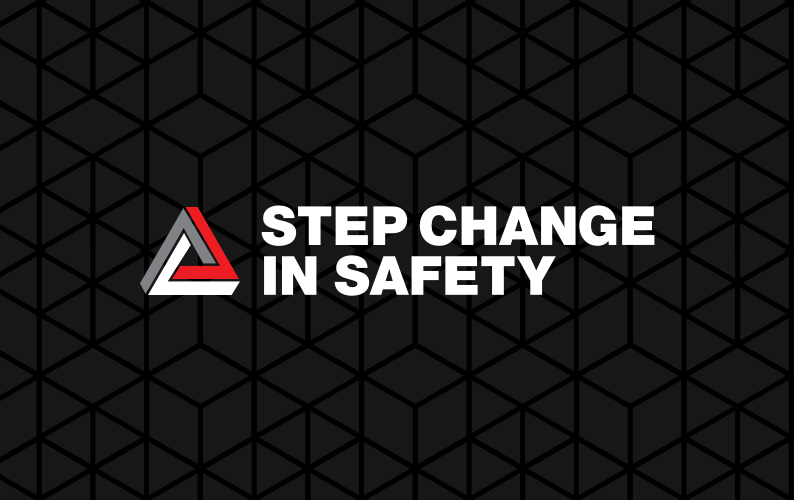 We received the sad news that Jim Trodden, the unmistakably recognisable voice of Step Change in Safety, passed away on the 11th of November.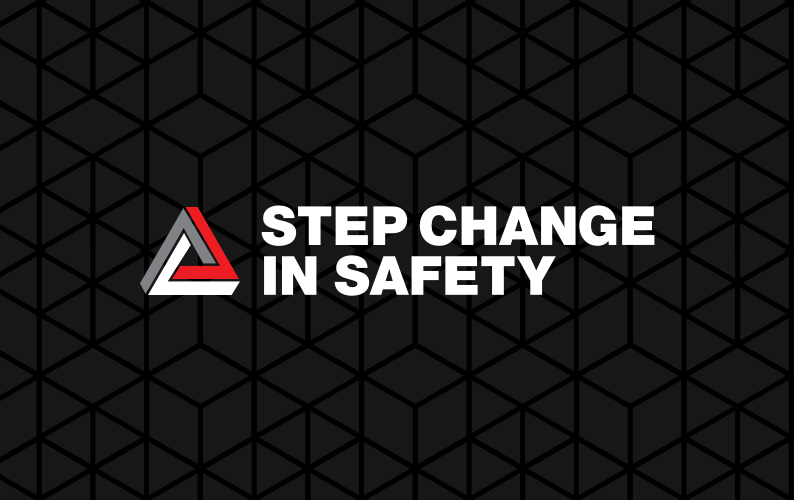 In the lead-up to our 25th anniversary, we issued a survey to members to define which top 4 resources were the most effective at keeping our workforce safe.