Step Change in Safety's Lifting and Mechanical Handling workgroup has produced structured guidance documents that will help to create a safer workplace when lifting and mechanical handling operations are being carried out.
The guidelines are aimed at anyone involved in lifting and mechanical handling operations, particularly those who risk assess and plan operations, and supervisors of the personnel performing the task. Documentation defines responsibilities, training, competencies and assessment of the personnel involved in the operations to ensure they are adequately risk assessed and systematically planned. The overall aim is to limit incidents and improve safety.
Download
Download a copy of Step Change in Safety's Lifting and Mechanical Handling Guidelines updated November 2022 here, and our Interactive Lift Plans and TBT here.
Work scope
The Lifting and Mechanical Handling workgroup aims to reduce the number of incidents that occur during lifting and mechanical handling operations and ensure these operations are carried out in a safe and consistent manner.
It seeks to provide guidance that demonstrates best practice and creates a safer workplace when lifting and mechanical handling operations are being carried out, and a forum for learning and discussion among the workforce.
Featured Resources
Lifting and Mechanical Handling Guidelines
Step Change in Safety's Lifting and Mechanical Handling Guidelines document provides a structured approach to ensuring operations are systematically planned and carried out in a safe manner. It is designed to be the minimum standard that member companies work to in respect of the matters they cover.
The new edition of the Step Change in Safety Lifting and Mechanical Handling Guidelines went live in September 2019. These guidelines have been in use for over 10 years; they provide invaluable information on safe lifting operations.
As has already been stated there is a representative of the HSE on the committee who review this document so this is fully compliant with their requirements. They have publicly stated that this is the document they wish to see you working to when they visit your installation. The Lift Plan format and Risk Assessment format contained within this document is the one they would like to see the whole industry adopt as standard.
These formats were derived from the content and findings of HSE investigations; their adoption and use has dramatically reduced the number of lifting incidents since their introduction. Many Duty Holders, Construction Companies, Drilling Companies, Maintenance Contractors and Well Service companies are now using these formats which are easy to follow and populate.
Regularly reviewed and updated, the document features a lift planning flowchart, a lifting and mechanical handling checklist, guidance on lift planning and risk assessment, toolbox talk cards for lifting operations and Human Factors checklists.
OPITO - Lifting and Rigging Standards update explained - 2022
Lifting Forum
Each year, the Lifting Forum is held on a regular basis to share best practice, communicate lessons learnt from incidents and discuss ongoing projects. The Health and Safety Executive (HSE) also provides a detailed update on recent incidents at these meetings. These forums are ideal events for attendees to gain valuable insight and knowledge.
The Step Change in Safety Lifting Forum is comprised of Step Change in Safety member companies who send along their lifting and hoisting orientated employees so they can inform and discuss any new ideas their companies may be considering; hear firsthand and share any new industry best practice; hear the latest news and alerts from the Health and Safety Executive who have a representative at every meeting; and generally network with like-minded people from across the industry.
The forum often has guest speakers who deliver relevant presentations and information on lifting and hoisting ranging from Human Factors to large decommissioning projects. From the member companies, there are a selection of Lifting Technical Authorities along with the HSE representative who review the Step Change in Safety Lifting and Mechanical Handling Guidance on a regular basis to ensure it is still relevant to the industry. All member companies can have a representative on this review panel.
We encourage more involvement from the offshore community, the people at the sharp end. We feel their contributions would be invaluable to the onshore lifting community to let us see if we are dealing with the correct subjects; be they best practice or problems. We would like to encourage any offshore LOLER personnel, Safety Reps, OIMs to attend and give their views on lifting and hoisting offshore. Let us know what concerns you, what pleases you, how we can help you; after all you are the people in the firing line you are the people we need keep safe.
Visit our events page for a list of dates for future Lifting Forums.
Future Events
Visit the events section to book your place at a future Quarterly Lifting Forum.
WORKGROUP LEADERSHIP
Kenny Lawtie

Lifting Technical Authority / Head of Lifting

Kenny started his working life in the merchant navy before moving over to fishing. He soon decided that fishing was not for him however, and he then started as a rigger improver at McDermotts Ardesier oil rig fabrication yard where he served his time and became a fully qualified rigger.

He then worked between offshore, onshore and overseas, rising up through the ranks to Rigging General Foreman/Superintendent before moving into an onshore support role in 2006.

In 2009, Kenny became Shell's Hoisting and Lifting SME - a role which he currently holds along with being Wood's Lifting Technical Authority and Head of Lifting. Kenny has been a member of the Step Change in Safety Lifting Forum since 2014 and is also a member of the OPITO industry-wide lifting and hoisting workgroup. He says: "My aim is to walk away from this industry at some point in the future being able to truthfully say 'I helped to make a difference.'"

Chris Stuart

Lifting TA & LOLER Competent Person Lead

Chris has more than 25 years' experience within the energy sector having begun his career 'on the tools' and progressing into management positions. He has a comprehensive knowledge of rigging and lifting operations from technical aspects, competence requirements and project management.

Contact Chris
LOLER survey results
In Q4 of 2019 a simple LOLER survey of 10 questions was sent out to member companies. Returns came from 28 different role types over 17 different companies, 31 assets made up of 4 different asset types; fixed platforms, FPSOs, drilling rigs and terminals.
Respondents included: roughnecks, bosuns, deck ops and foremen, lifting supervisors, crane operators, riggers, TAs, mech techs, STLs, LOLER Focal Points, OIMS/Masters and lift planners.
Latest Alerts & Moments
Our searchable catalogue of hundreds of Safety Alerts and Safety Moments are all designed as learning resources that can help improve workplace safety.
Latest News
Read all of the latest news from Step Change in Safety in our newsroom.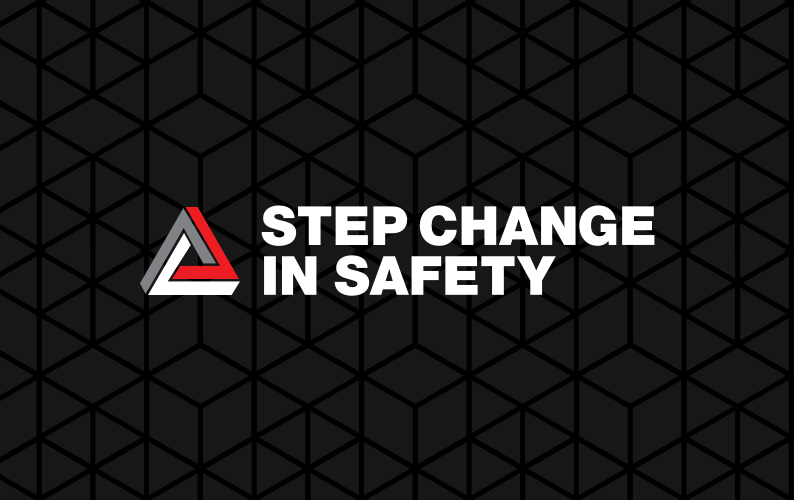 We were delighted to announce the launch of our new Wellbeing Workgroup on the first day of SPE Offshore Europe 2023.
Today we launch our 'Positive Engagement Behaviours' campaign to gather examples which will inform and update our Workforce Engagement Toolkit.